Small Towns with Big Growth Opportunities
With rising populations and increasing school enrollment, Aplington and Parkersburg are the perfect places to grow your business or family. Residents take pride in the appearance of their communities. Drive through town and you'll see well-kept homes lining the streets of quiet, safe neighborhoods. Much of the development in Parkersburg is less than a decade old, having been built after an EF5 tornado swept through the town in 2008. The sense of determination and optimism that helped the town rebuild has also propelled it to become the entrepreneurial hub it is today. Downtown Parkersburg is home to many thriving startups and new businesses, over half of which are owned by women.
Aplington and Parkersburg have an abundance of recreation and entertainment opportunities. Spend a day at the pool or on the tennis courts of Aplington's state-of-the-art recreational complex. Bring the kids to Miracle Park in Parkersburg, where you can find entertainment even in the winter at the ice rink. Explore Iowa's largest marsh area, with more than 3,000 acres perfect for hunting, fishing, or hiking.
Parkersburg is also home to the Cedar Valley's first all-inclusive sports complex, All-Play Ballpark, where youth of all abilities can play side-by-side. Want to step back in time? Take a tour of C.C. Wolf Mansion, a Victorian-style home with more than a century of history. And don't forget to join in on the family fun during the annual Aplington Days celebration in June, where you can experience the community's signature friendly atmosphere first-hand.
School District: Aplington-Parkersburg Community Schools
3 city parks in Parkersburg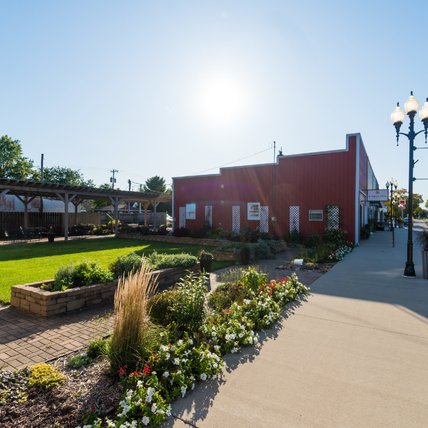 Three 9-hole golf courses (1 in Aplington, 2 in Parkersburg)
4 former NFL players from Aplington-Parkersburg
Aplington/Parkersburg Homes For Sale
Aplington/Parkersburg Homes For Sale
15 Properties Found. Page 1 of 2.
Listing information last updated on September 28th, 2023 at 7:53pm CDT.